It is very simple to create a Category or Sub-Category in GOYakka.
On the CATEGORIES page which is located under the SOCIAL menu, the page is split up into two sections.
The top half shows all your Categories whilst the bottom half show all your Sub-Categories.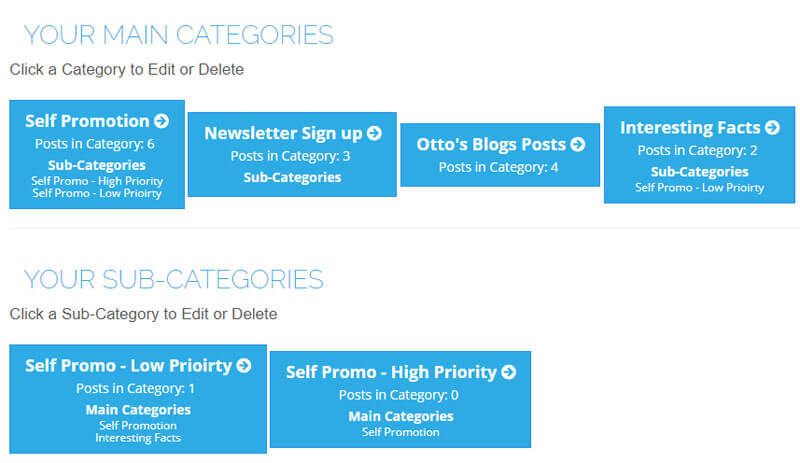 Learn how to use Categories and Sub-Categories
Click if you would like to know more about Categories and Sub-Categories including examples on how to use them.
If you are using a desktop computer you can use the Orange GO CREATE button which is located to the right of the screen.
If however, you are using a mobile device the orange GO CREATE button is at the bottom of your screen.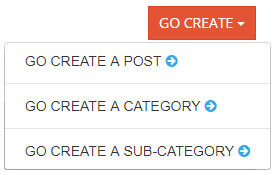 This button will display several options which you can choose from.
If you select either CATEGORY or SUB-CATEGORY a box will appear for you to add some details.
If you select SUB-CATEGORY you will need to allocate a parent CATEGORY for it to be connected with.
All Sub-Categories must have a parent Category.