By connecting up your social media accounts it will allow GOYakka to be able to schedule and post your content on your behalf.
It is very simple to connect up an Account.
On the ACCOUNTS page use the GO CONNECT ACCOUNT button which is located to the right hand side of the screen if you are using a desktop computer.
However, on mobile devices the button is located at the bottom of the screen.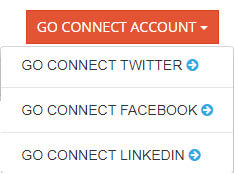 From here you will be able to select the social media or blog network you wish to connect.
For example: You could choose to connect up a Twitter or Facebook account.
From there login screens provided by the social media or blog network will need to be filled out to connect the Accounts.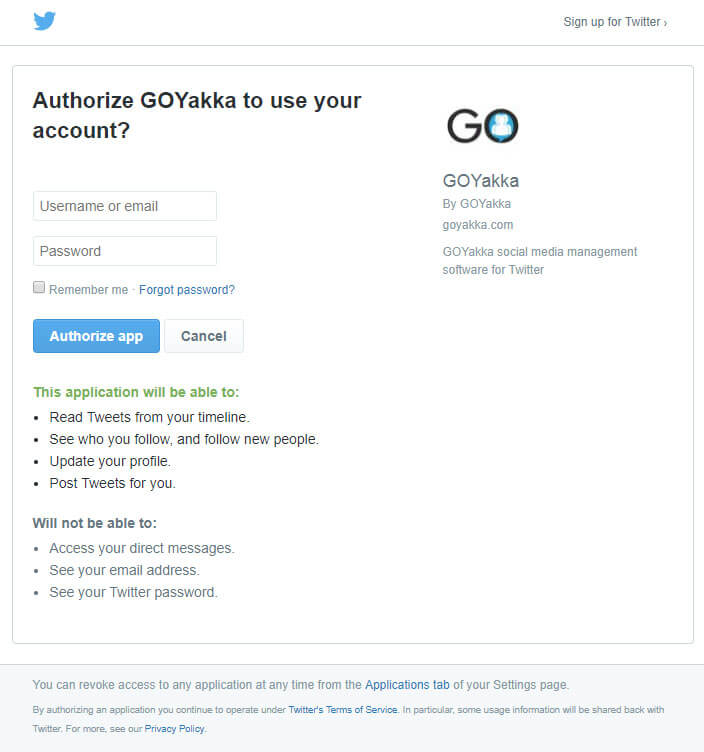 Once you have connected the account it will be displayed in the ACCOUNTS page.