After creating your content you may wish to make a few changes to it, whether the change is to the main text content, adding or deleting images or maybe adjusting the Categories or Account that the post is part of.
This is a very simple process to perform. From the Bank page locate the post you wish to Edit. If you use the Filter and Search facilities you will find your post in no time at all.
All aspects of the post can be changed from the Edit page.
If an additional Account is selected a separate copy of the post will be added to your Bank. This will allow increased flexibility for futures updates.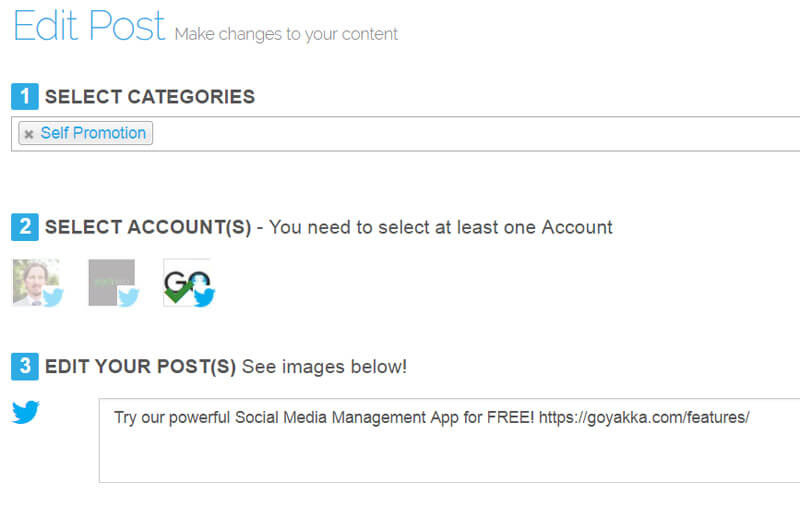 The attached images will be displayed in section 5, if you wish to replace these images you may select up to 4 images from Section 4.

Section 4 will be displayed once an URL is added or updated in Section 3.